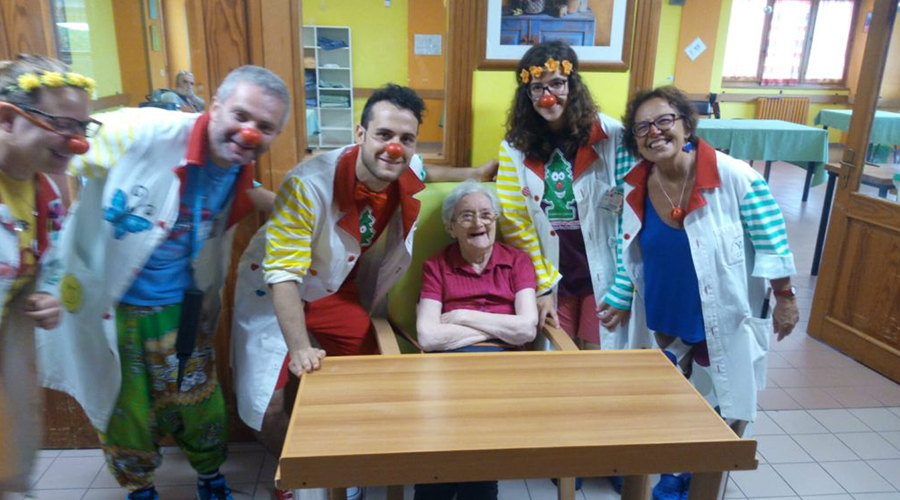 IMPORTANT SAFETY INFORMATION:
To join this project, all volunteers:
Should be vaccinated agaist Covid-19 before arriving;
Should get a PCR test, 48 hours before departing from their sending countries;
Once arrived in Italy they will get a rapid covid test in Rifugio. The test  will be done for free every 2 weeks;
Masks will be compulsory for the whole stay in Rifugio
THE ORGANIZATION 
Rifugio Re Carlo Alberto was built in 1898 with the aim to support and host ill elders coming from other health care centers. Nowadays, the Rifugio is run by the Waldesian church through volunteers and staff members.
Therefore, Community is composed by two structures:
The main one, which hosts 84 people, most of them non-self sufficient elders or affected by dementia and some disabled adults.
Daily centre for 12 people affected by Alzheimer or dementia.
The main structure is organized in three residential units, with 30, 34 and 20 persons hosted each one.
In the daily centre, open from Monday to Friday, from 8.45am to 5.15pm, we carry out the following activities: Soft gym; Cooking; Personal care; Creativity; Workshops; Gardening; Assisted bath; hand crafts and more. The activities run in the centre, which volunteers will be involved in, aim to slow down the illness and to support the families in the daily life. The centre cooperates with the National Health System. Other social activities are organized in cooperation with other local care centre.
Role & Tasks
Location
Practical Arrangements
Accommodation & Food
Role & Tasks
Location
Practical Arrangements
Accommodation & Food